New plan on the reception front - Rheged. Some of you might have heard of this place.

My parents suggested it, and although I never even considered it before, the more I think about it, the more I think it might be really good, if a little different.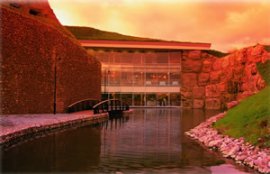 There's a wedding fair there on sunday, so I'm going over tonight and Mum and I will check it out tomorrow.